To refer a patient to receive a testing device from Snap, please complete our Medical Order form. The form may be submitted online or by fax to Snap at (847) 465-3401.
Our support team is ready to take your patient through the process.
Providers using electronic health records can also submit test orders by Direct messaging.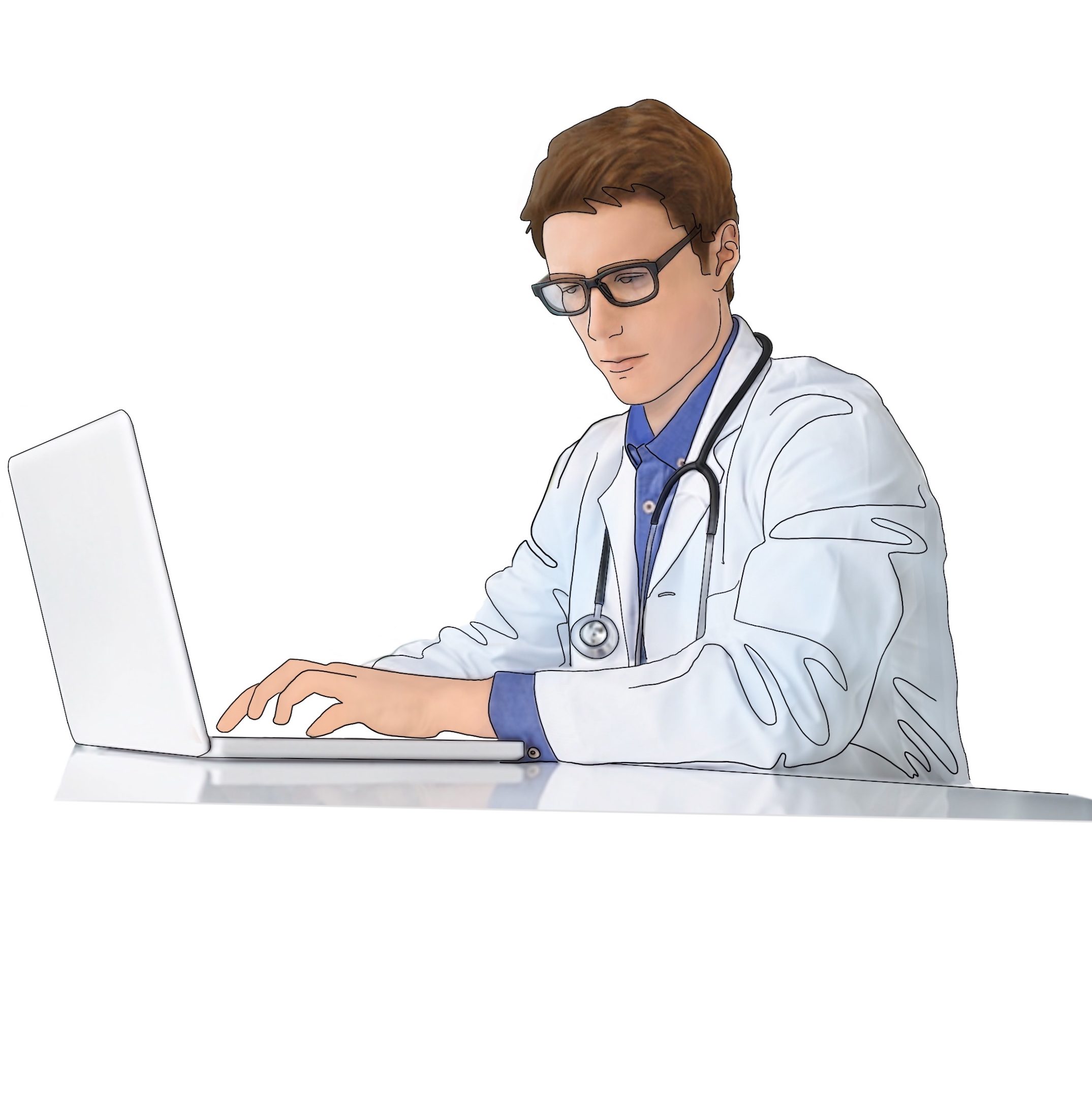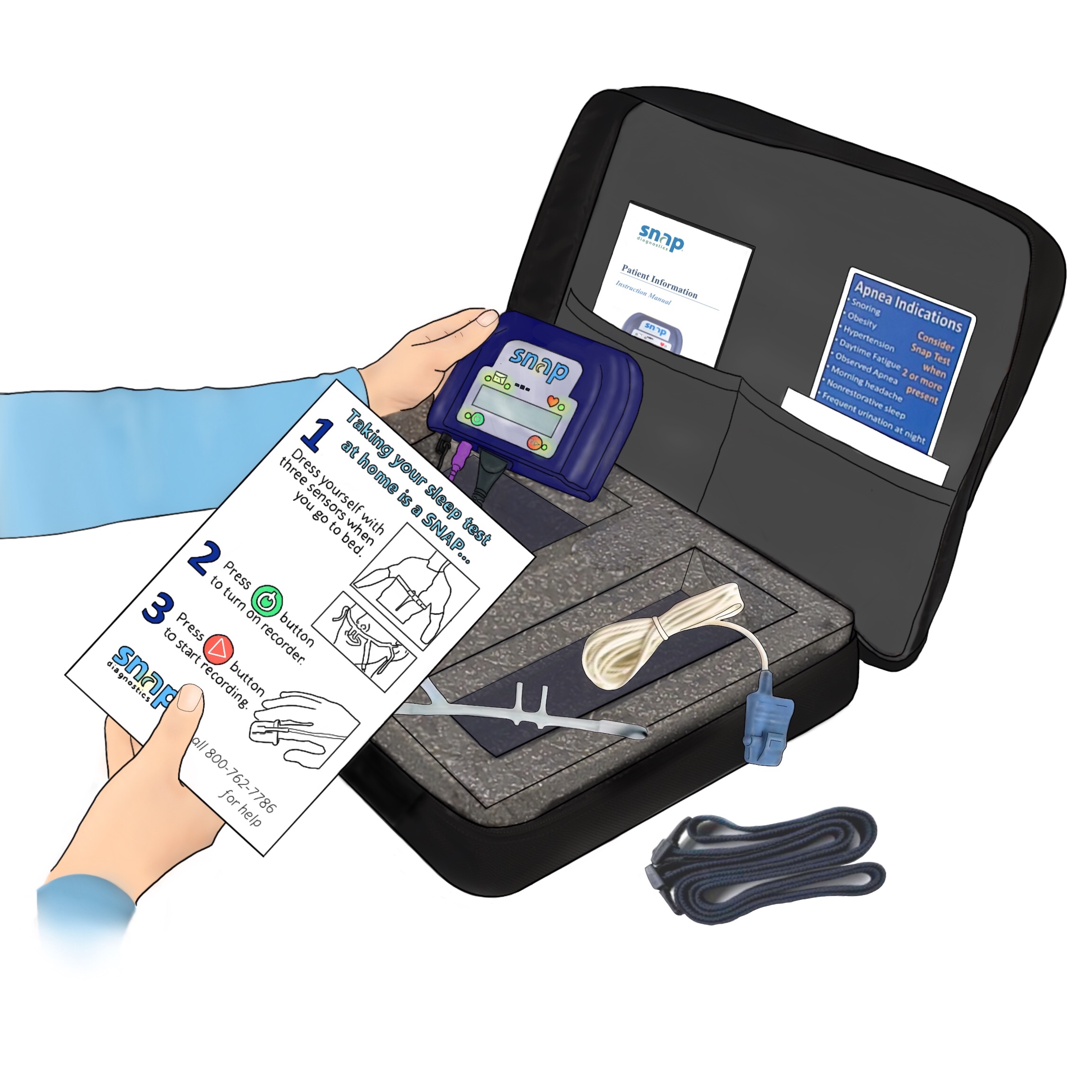 What Happens Next?
Upon receiving your order, a team member will contact the patient and arrange to deliver a Snap test kit to their home address. The kit includes a prepared Type III sleep recorder, along with step-by-step guidance on how to use it.
Patients also have the option to register for the test and schedule delivery online.
Snap Diagnostics provides 24/7 phone support to ensure successful testing.
If the patient is receiving the test kit and instruction at your office, instead of direct home delivery, please see How to Dispense a Test.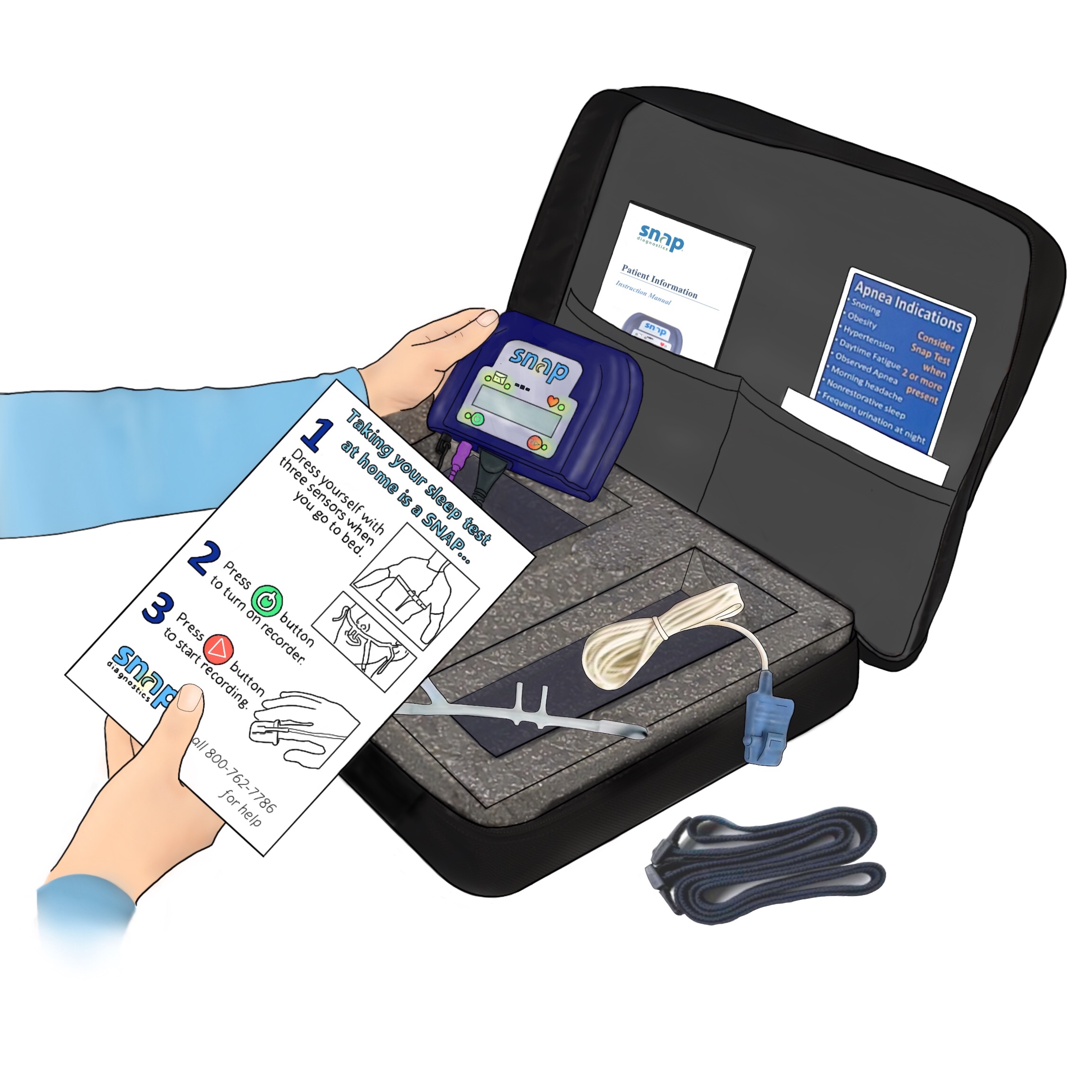 How Do I Access the Results?
The sleep test results will be faxed to your office. In addition, results may be accessed through our secure online portal.
Please note: We require your Medical Order and patient contact information to deliver the test to the patient. We further recommend including your relevant clinical encounter notes to ensure timely test authorization, processing and coverage.